Master Vocal Instructor: Dana Aversa

Teaching Specialties: Musical Theatre and Pop/Rock Styles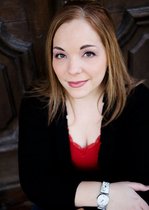 Dana Aversa is the proud Owner and Master Vocal Instructor at South Jersey Voice Lessons and More, and is no stranger to the performing world. Graduating from the American Musical & Dramatic Academy and New York University in NYC, Dana traveled the world performing and singing and continues to live her dream by teaching aspiring singers and performers to follow theirs. Dana is the creator of the unique and innovative Vocal Extender vocal technique, which is proven to expand vocal range, even tone and decrease vocal tension.
Dana is 100% committed to bringing quality technique to each and every student that comes into SJVL!
To read more about Dana, please click Here.
---
Private Piano Instructor: Gregg Woodward

Gregg Woodward found his love for music at a very early age, and began playing piano when he was just four years old! His passion for music drove his education which helped him be featured in advanced concerts and Jazz Bands all through his school years in South Jersey. These experiences led him to begin playing at Green Grove Baptist Church in Berlin where you can hear him play at services and also lead the Youth Service Group.

Gregg currently holds his Associates in Psychology and is working towards his Masters at Temple University with a Minor in Music. Gregg enjoys teaching many piano styles including Classical, Jazz and Musical Theatre.