Audition Preparation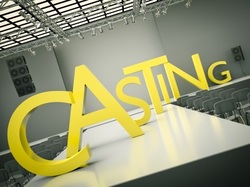 _
"Dana helps make me feel 110% prepared for EVERY audition I go to. Since I began working with Dana, I landed 8 out of 10 roles auditioned for! CALL her today!"
- Brian Gallagher
Being prepared is KEY.
If you are not properly prepared for the audition requirements, you will most likely not even be considered for the role.
Learn how to:
Choose the right song for the audition. The right song to showcase YOU.
Properly cut a song to 16 or 32 bars if necessary.
"Slate" yourself for the audition panel.
Properly prepare your "Promo Packet" (Headshot, Resume, etc...)
Most importantly, you will leave Audition Prep class feeling CONFIDENT.
*Price includes a 30 minute consultation on audition requirements, Sheet Music, Sheet Music Transposition if necessary, and TWO one hour long session to prepare for the audition.
---