Welcome! I'm Dana Aversa.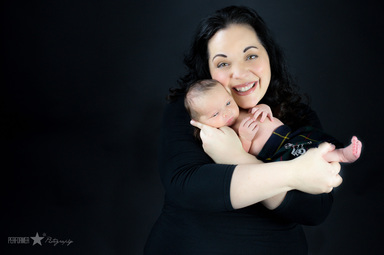 My goal is to help you achieve your vocal dreams by applying my vocal technique that can immediately even your tone, increase your range, and increase your vocal power. I will give you the tools to succeed and make your dreams come true, if you WANT it. I believe you must bring your whole self into this industry. Now that doesn't mean we can't have fun, because we sure do have a lot of it! I will help you explore abilities you never even realized you had, overcome nerves, and learn how to stand out from the rest.
I am a born and raised Jersey girl who began singing when I was just 10 years old. I performed and starred in countless school productions as well as local theater company productions. Although I highly credit my successes to these experiences, I did later learn that I was in fact singing incorrectly, and if I continued to do so, I would damage my voice so completely, that it would end my career.
Which translated to me: My dreams.
This all came about when
I was accepted to The American Musical and Dramatic Academy in New York City. After my first round of class placements, the Dean of Voice pulled me into her office and gave me this news.
I was dumbfounded. I went through a crazy array of emotions, and wanted with my whole heart not to believe her. I was assigned to a complete vocal reconstruction, which required 3 private voice lessons a week, on top of my regular class schedule. I was placed with one of the top voice teachers in New York City where she helped me reshape my vocal muscles, and taught me how to sing correctly, all while being my coach and, more importantly, my champion. This woman gave me my dreams back.
Upon graduation, with degrees in Musical Theater and Voice, and a Minor in Photography, I took the wonderful world of performing professionally head on. I landed roles in several National Tours, traveled the world as a lead vocalist for Royal Caribbean and Celebrity Cruise Lines, and also wrote and starred in a Kellogg's Cereal Commercial than ran on ABC for a year.
I knew that I when I was done traveling, I would want to open my own voice studio. I moved back to New Jersey, and opened South Jersey Voice Lessons with the intent to help aspiring performers, learn how to sing correctly from the
start
, and not go through what I had to. I always say to my students, "MY dreams are to make YOUR dreams come true."
I'm known to deliver mind boggling results through my unique and innovative vocal technique. I help my students dream big and back it up with clear instructions on how to bring their voice to unbelievable heights.
Through my personal coaching sessions, free "how-to" videos, and my vocal exercise CD, Vocal Extender, you will learn the tools y
ou need to become your own definition of famous. Famous could be, literally famous with millions of dollars, pimped out rides and gigantic houses. Famous could be simply getting a part in your school play, or better yet, the lead! Famous could be overcoming a fear of singing in front of people in general, and nailing it. Whatever YOUR famous is, I can help make it happen.
In addition to my vocal expertise, I am now also offering a photography segment to our studio, called
Performer Photography
. We are specializing in Headshot Photography for Actors, Singers, Models and Musicians in the South Jersey, and Philadelphia Region. We are also offering Web Design and Video Reels to help get your professional presence online, and irresistible to talent agents and casting directors, with our
Performer Solutions
segment. We can literally give you the whole package to succeed in the entertainment industry.
---
There is nothing more I would love to do than begin your vocal and performance journey with you! I have a 100%, "keep it real" approach. That, combined with your ambition to succeed will make you unstoppable. Let's Do This!

I'm SO excited for you!
-Dana
xoxo